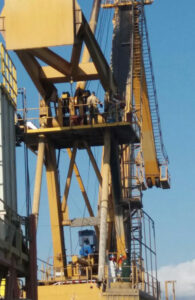 On Saturday, February 11, 2017, a work team of the Industrial Plant of ASMAR in Valparaiso finished the repair of a crane of the Port of Mejillones.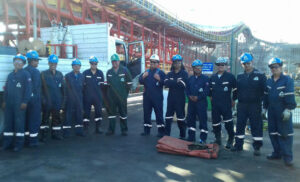 The project, which lasted for 24 days, mainly consisted of changing the crane tie rods, a work that was executed by using various manual maneuvers and free-riding davits without the support of cranes.
Engineering was developed by RFA with the support of the Engineers and Technicians of the Department of Structures of ASMAR Valparaiso.
It should be noted that this complex work ended successfully with no accidents.