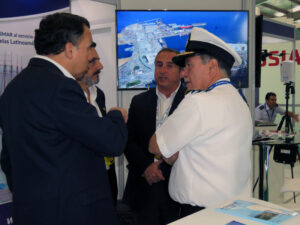 As in previous versions, Astilleros y Maestranzas de la Armada, ASMAR, became part of the International Air and Space Fair (FIDAE), where on a stand shared with its subsidiary SISDEF, it presented its products and services to more than 120 thousand visitors who arrived at the north sector of the Arturo Merino Benítez Airport, Santiago.
In the 20th edition of the fair, ASMAR showed its current challenge; the "Antarctic I" project, which consists of the construction of an icebreaker for the Chilean Navy, a vessel that will be the first of its kind built in Latin America, with an investment of over US $ 210 million.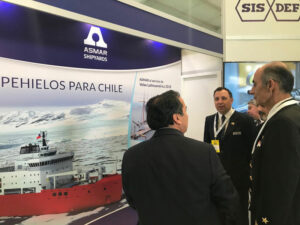 Also, the shipyard highlighted the role that its facilities in Punta Arenas, Talcahuano and Valparaiso and their staff will have to provide the support required by the sailboats of Argentina, Brazil, Chile, Colombia, Ecuador, Spain, Mexico, Peru, Portugal, Uruguay and Venezuela, who are participating in "Velas Latinoamérica 2018", a 157-day voyage along the coasts of Latin America and the Caribbean.
The fair had more than 50 exhibitors from various countries and some 120 civil and military aircrafts, including civil, commercial, defense, security, aircraft maintenance, equipment, airport services and space technology exhibits, as well as an air show, in which they showed the aircrafts on display, squadrons of acrobatics and skydiving, among other activities during the six days of the event.