To date, ASMAR has delivered more than 50 units to the Chilean Navy, including: cargo and passenger ships, amphibious landing craft, offshore patrol vessels (OPV) and coastal patrol vessels (PSG), patrol boats and auxiliary vessels.
Today, its Talcahuano Shipyard is building a polar class vessel for the Chilean Navy of the so-called 'Project Antartica I'.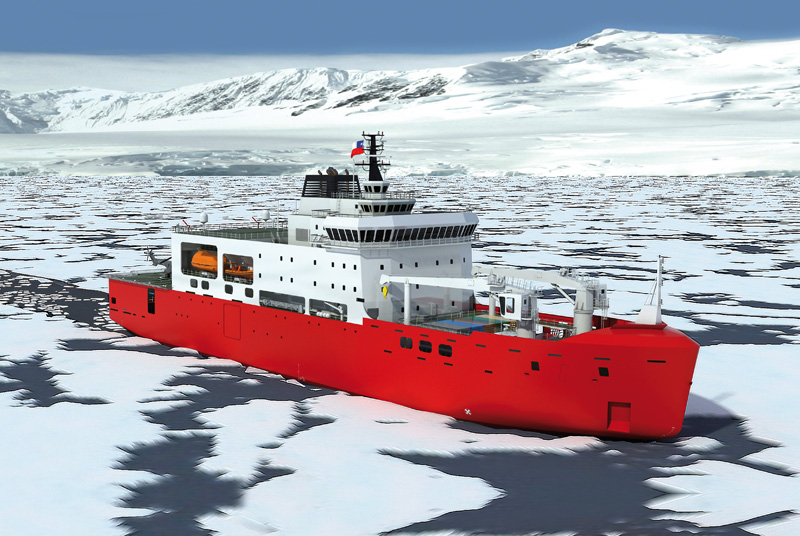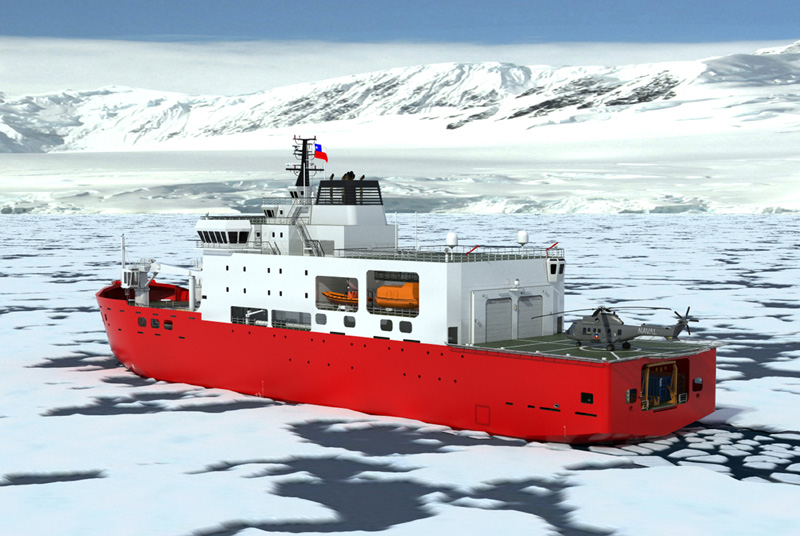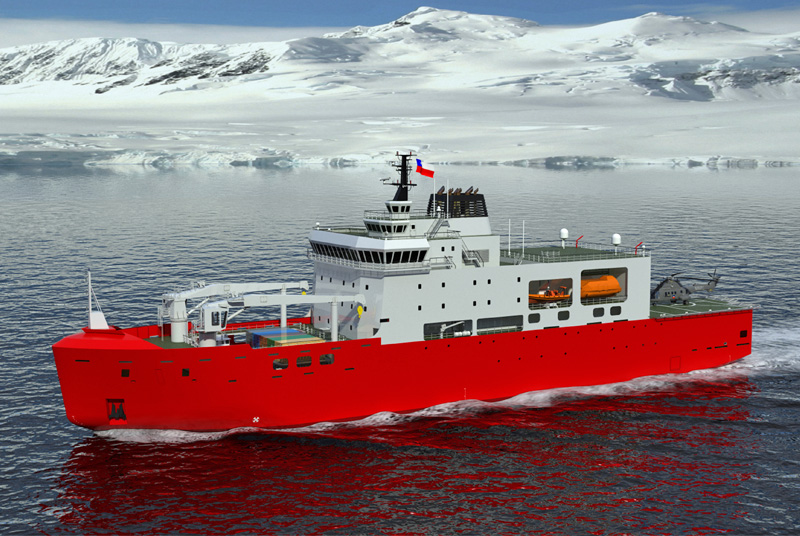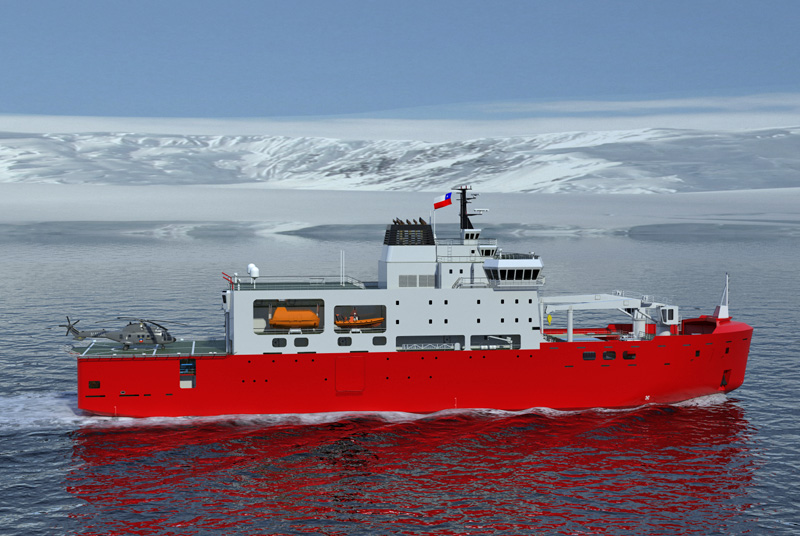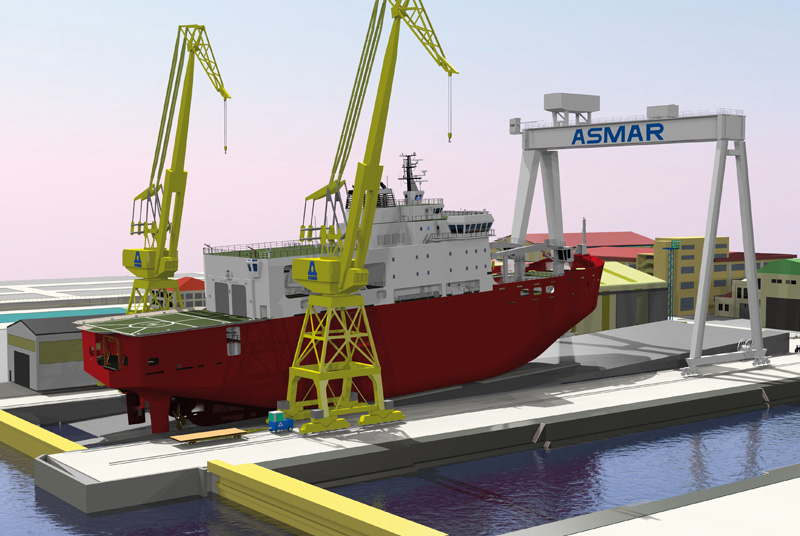 Polar Class Vessel Project Antartica I
(under construction)
111-meter vessel designed by VARD Marine Inc., Canada, in accordance with the requirements of the Chilean Navy and Antarctic operators, with adequate capacities and characteristics to develop logistic operations, scientific missions and search & rescue tasks in the Antarctic area. The vessel will be able to operate on one-year-old ice up to 1 meter thick covered with up to 20 centimeters of snow.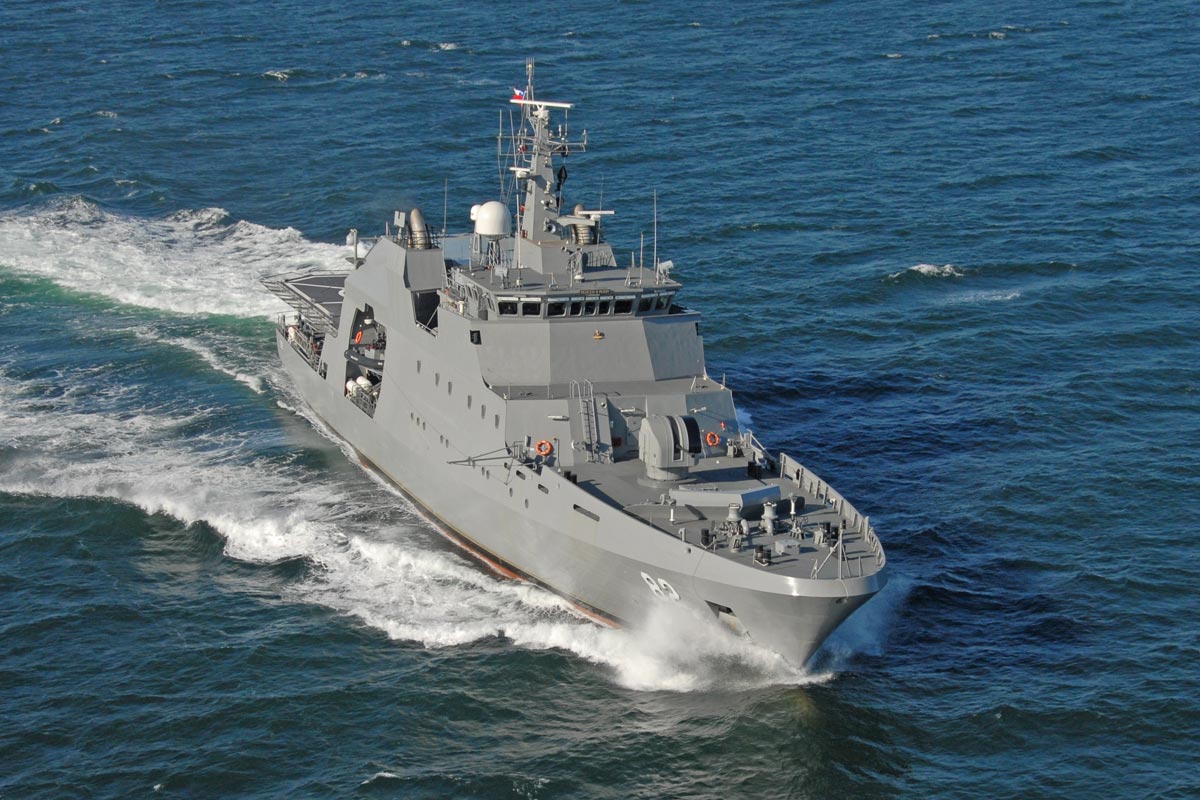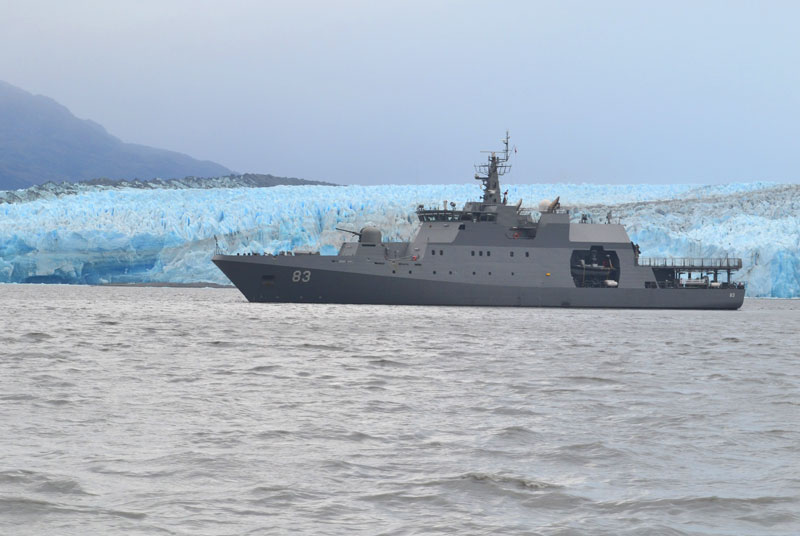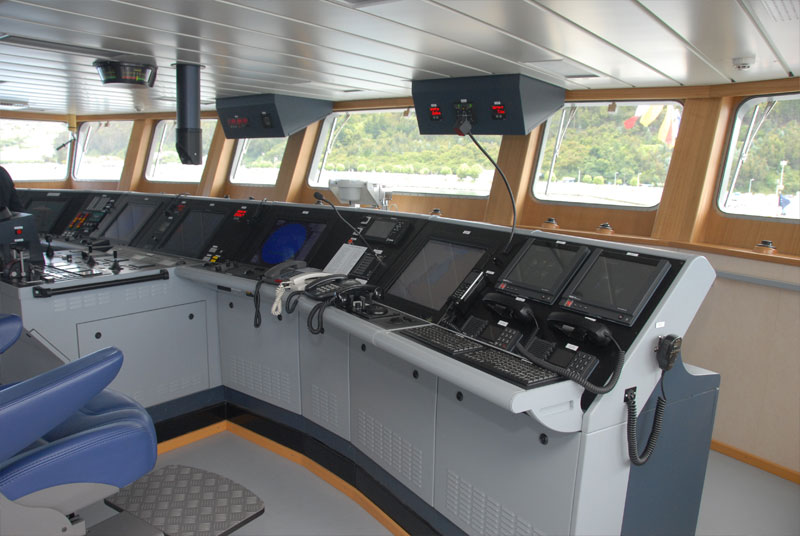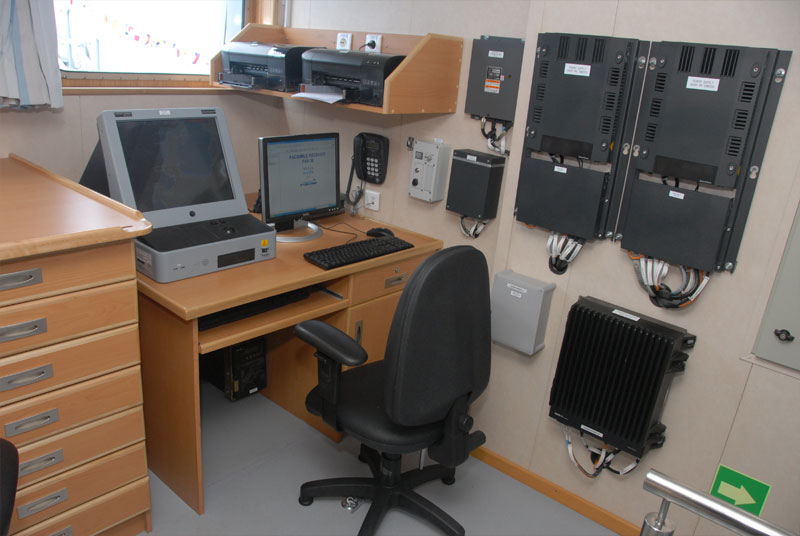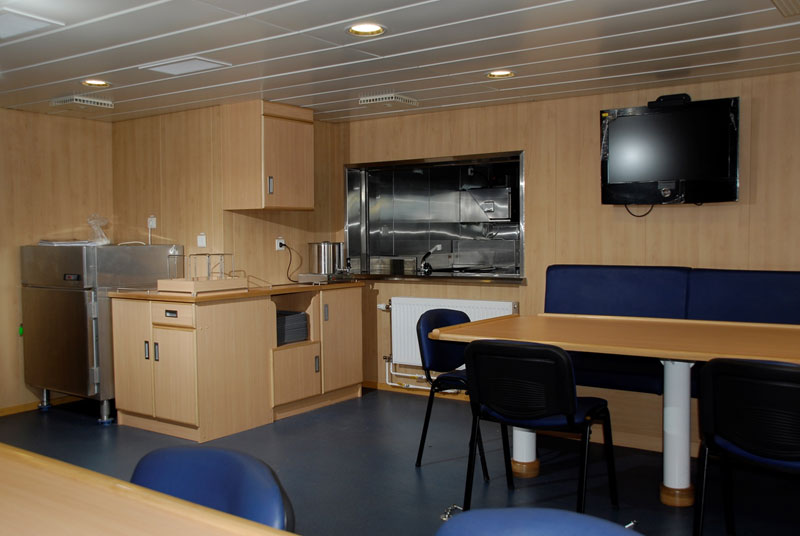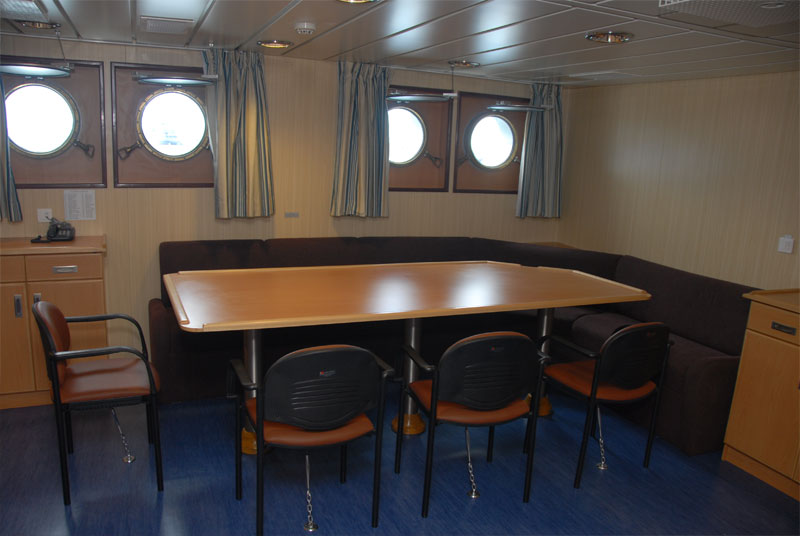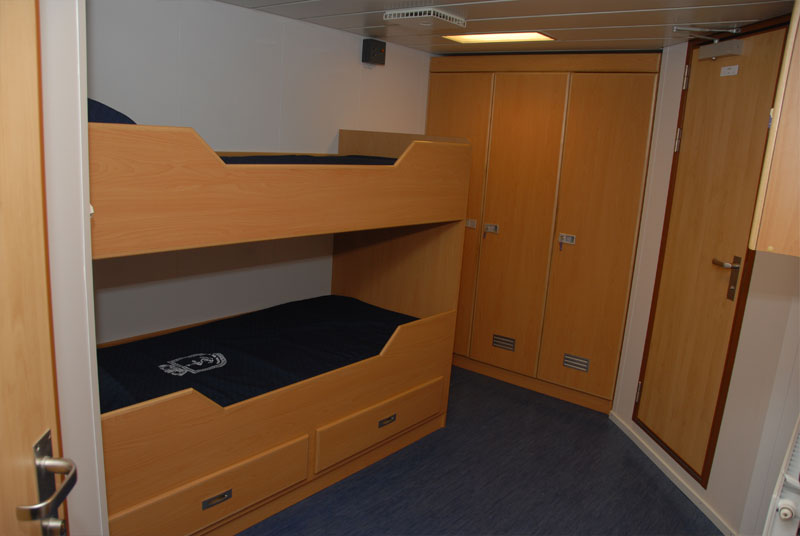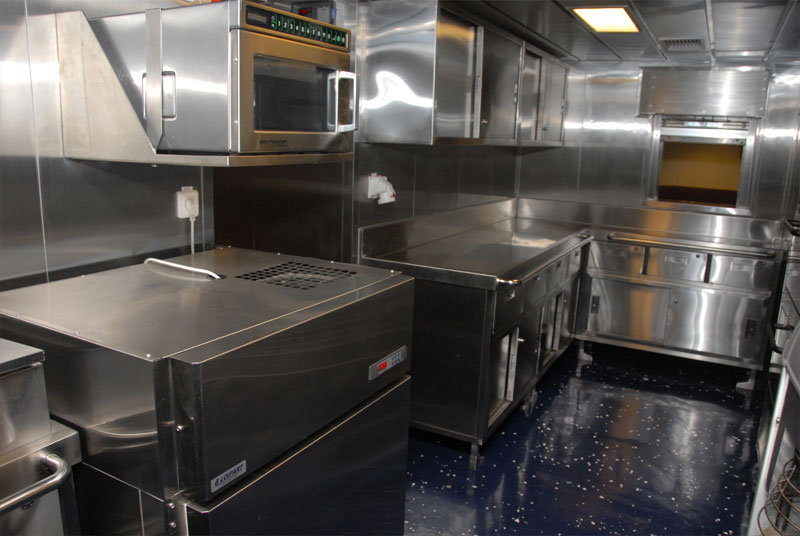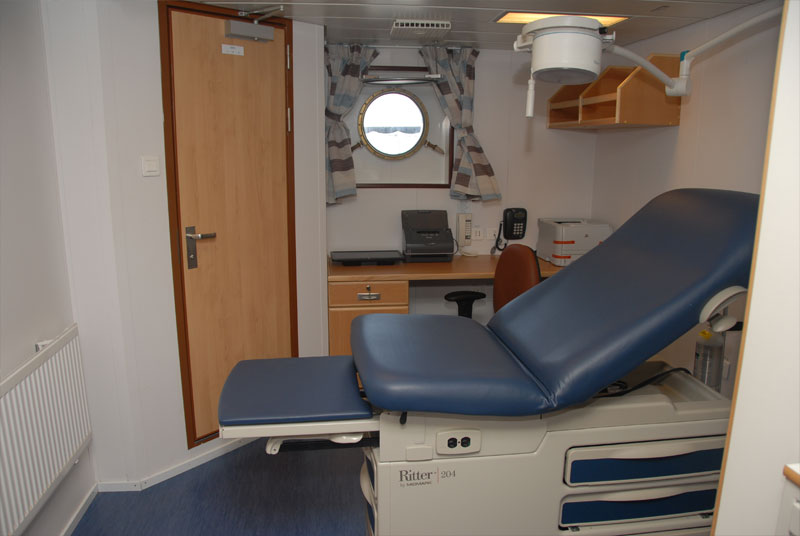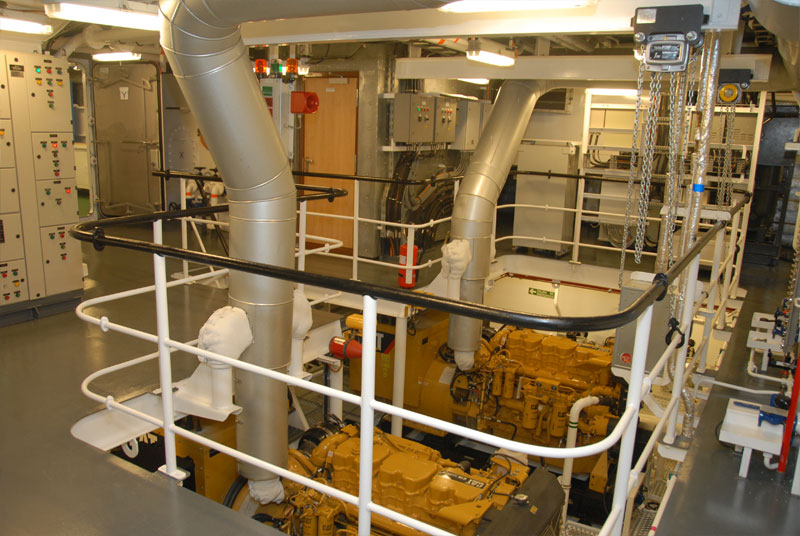 Offshore Patrol Vessel (OPV-80)
Modern vessel measuring 80.60 metres, designed by FR. Fassmer GmbH & Co. and built by ASMAR to carry out a wide range of activities, including: coast guard missions, fishing protection activities, search and rescue, contamination control, salvage, support and training tasks.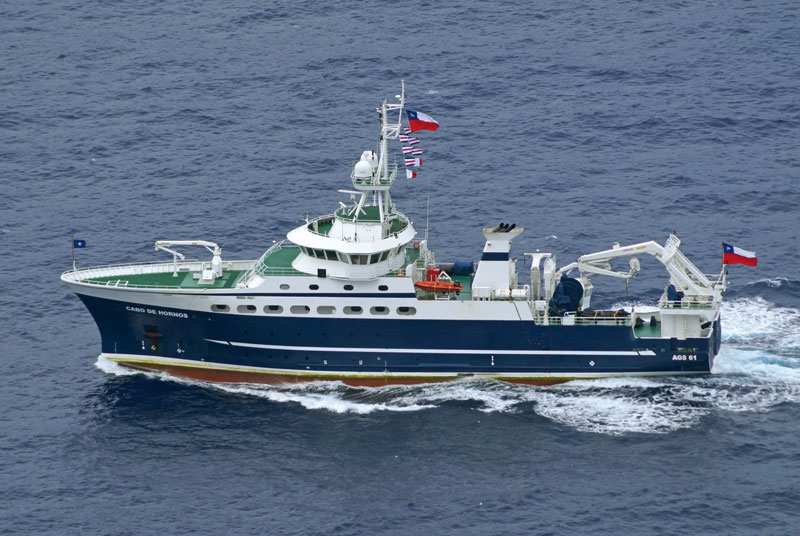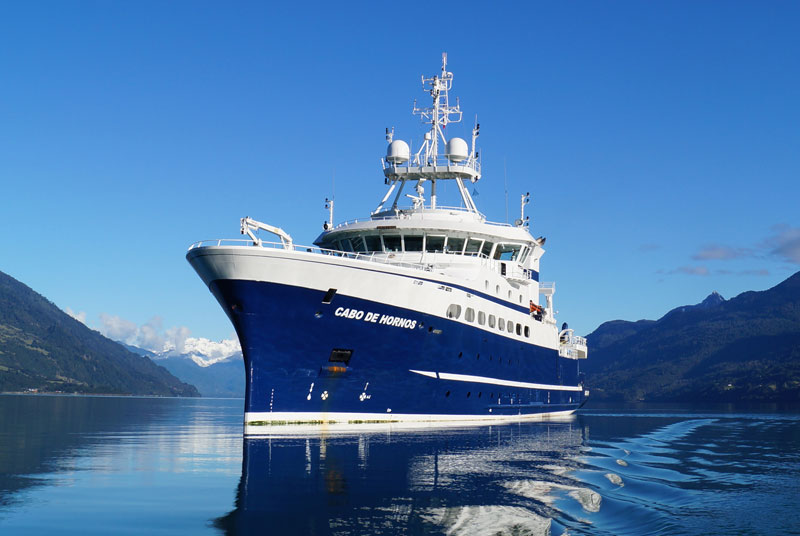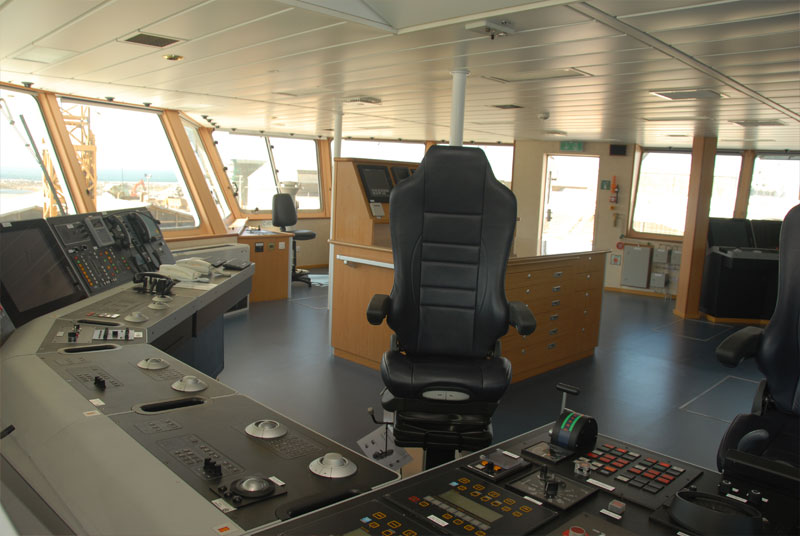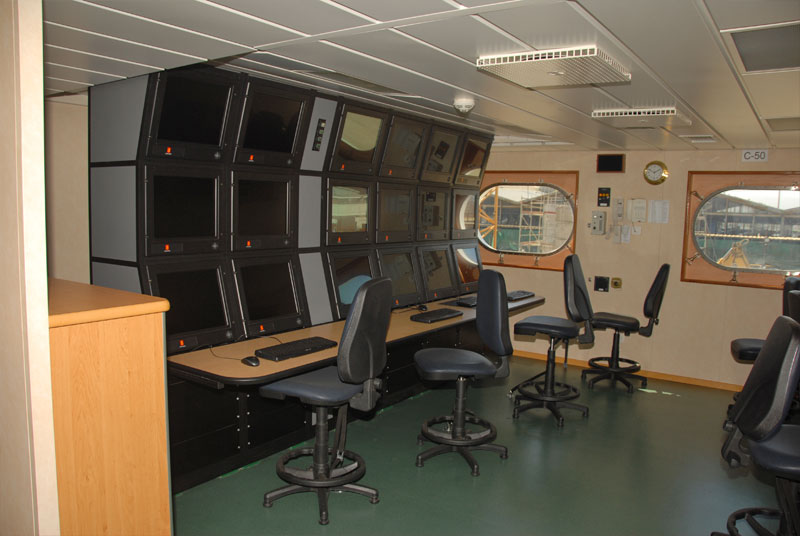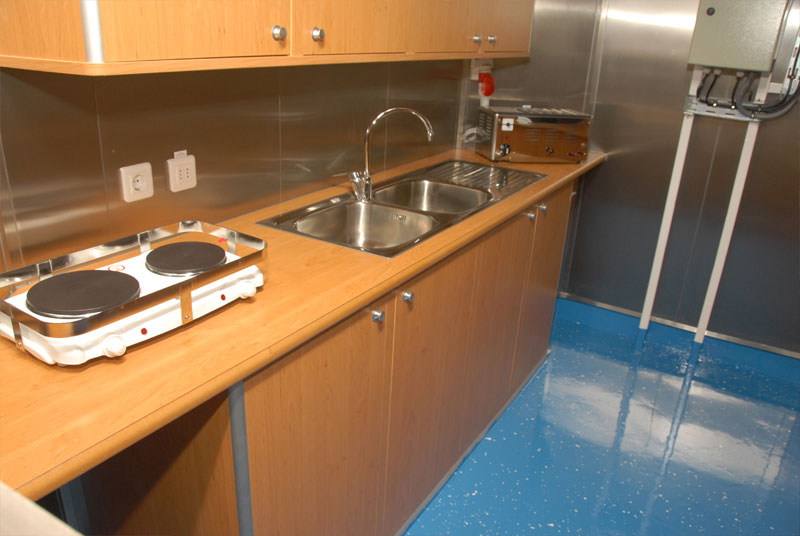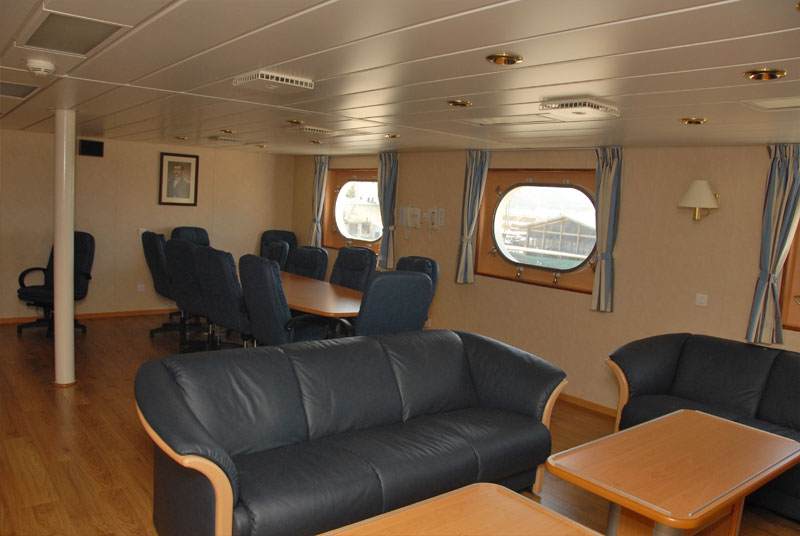 Oceanographic Research Vessel (AGS)
State of the art multipurpose unit, designed by Skipsteknisk A/S and built by ASMAR to serve in oceanographic, fishing and geological research.  With a length of 74.10 metres, it is capable of carrying out multidisciplinary tasks oriented toward researching new and controlling existing marine resources, including physical, chemical, operational, geological and geophysical oceanography, hydro-acoustic evaluation, sample fishing, meteorological studies and submarine mapping.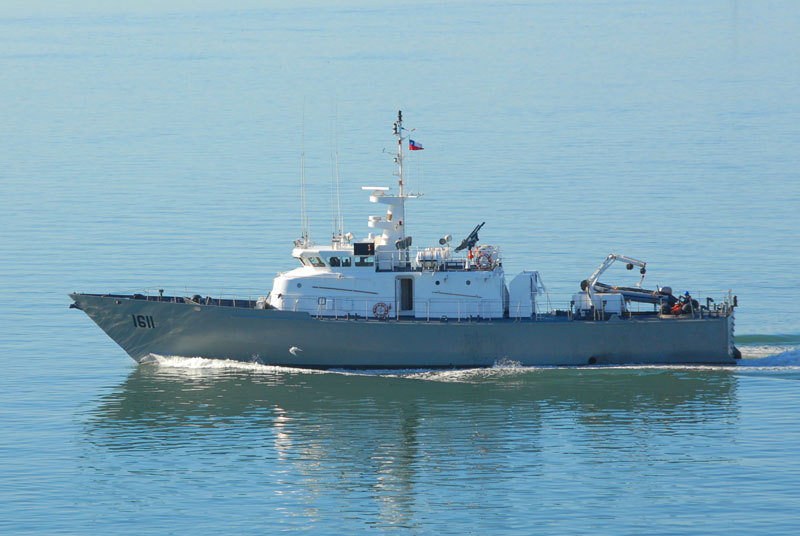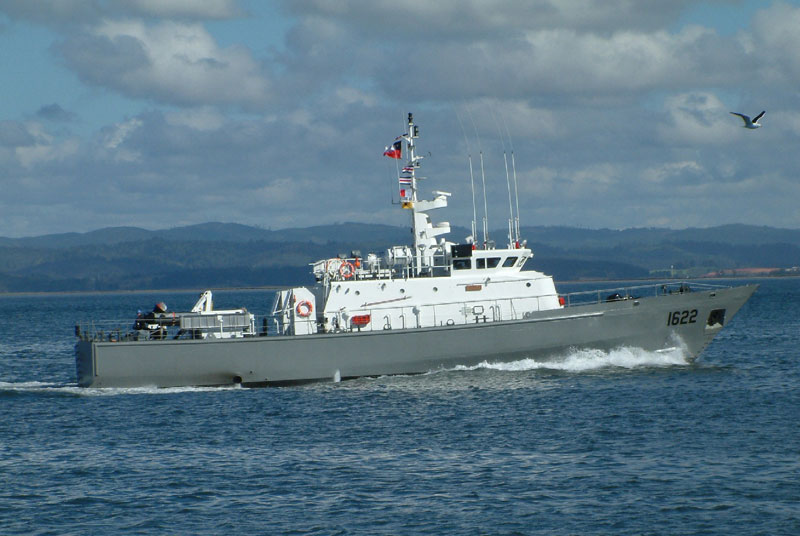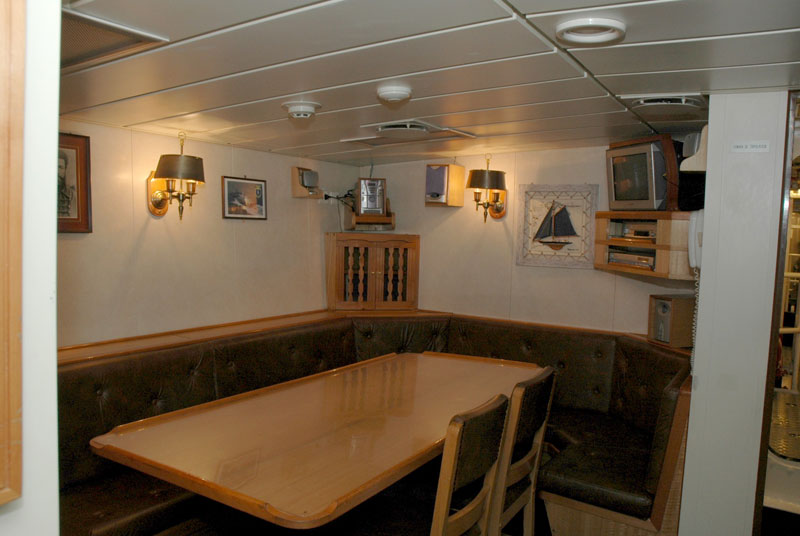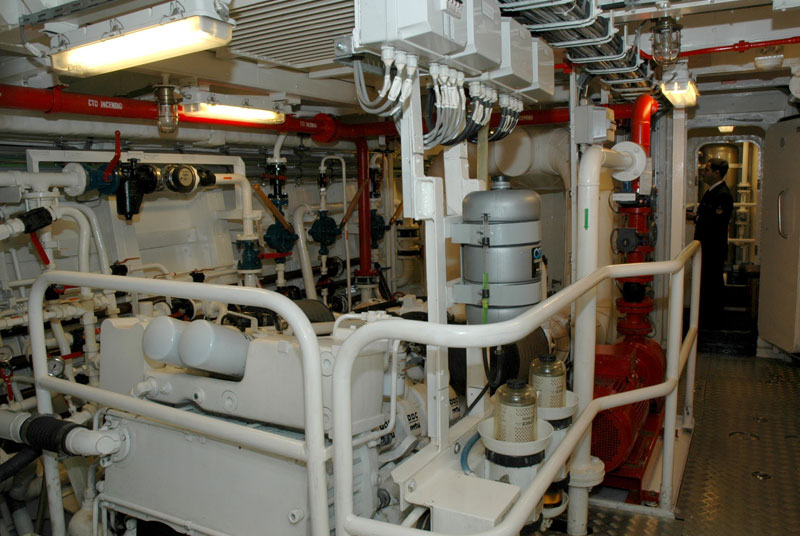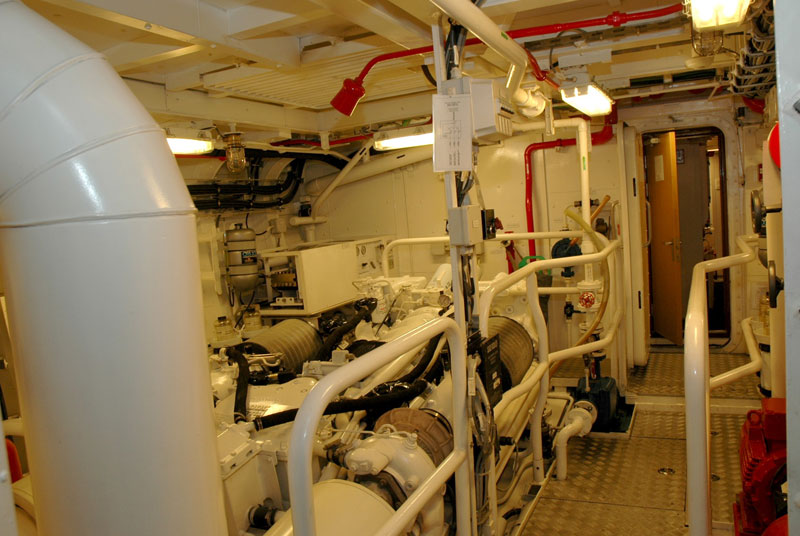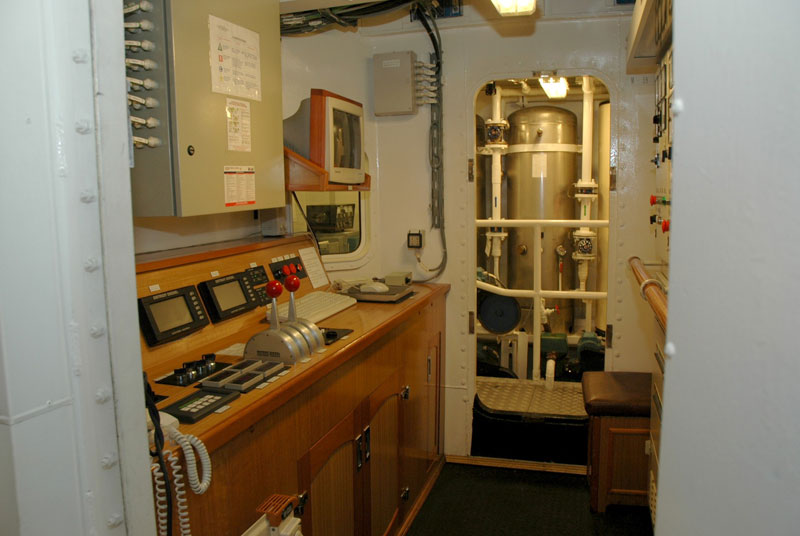 General Service Crafts (LSG)
33.10 metre long craft designed by FBM Babcock Marine and built in marine aluminium by ASMAR to carry out various roles, such as: protecting human life at sea, combating water contamination, performing marine police activities, supporting the artisanal and industrial fishing sector, maintaining marine signage and supporting communities in isolated zones.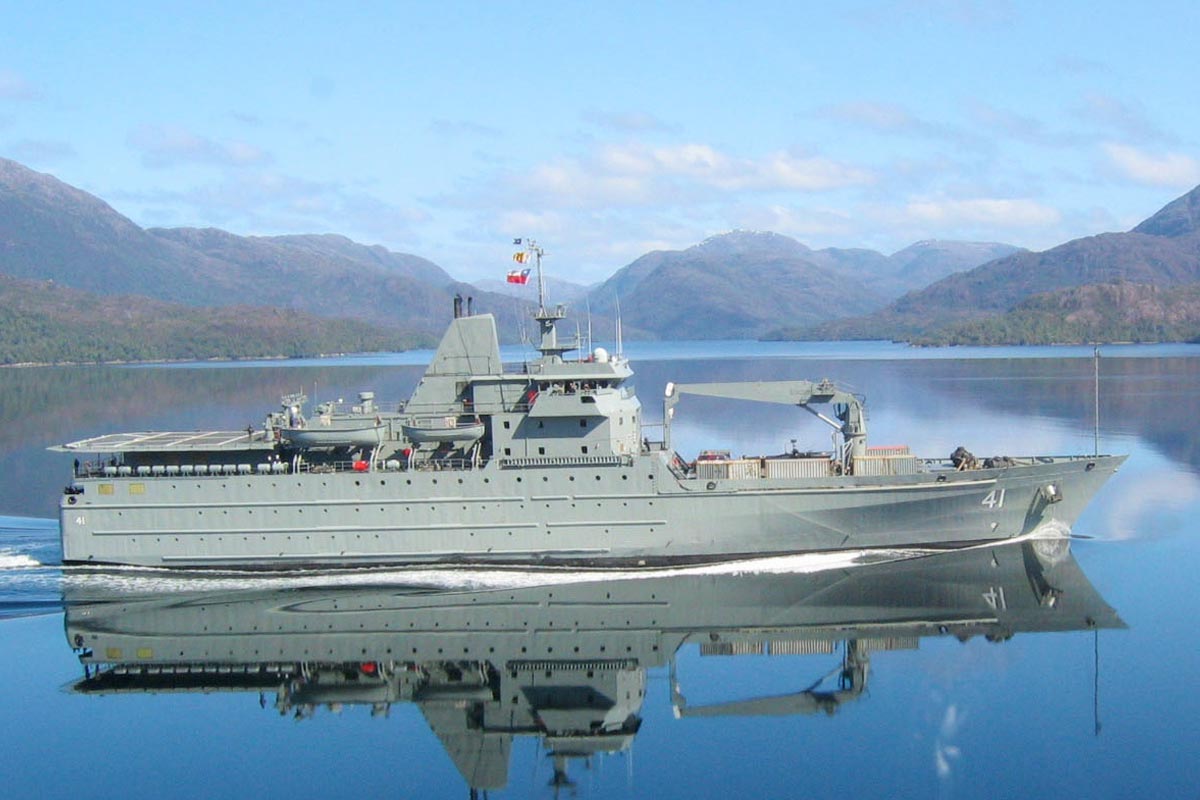 Cargo and Passenger Ships
Unit measuring 103 metres long designed to operate autonomously during long periods, without being limited to its main role, since it can be quickly transformed into a hospital ship.  This vessel is classified Ice Class 1B, therefore it can operate in icy zones. Its accommodations include cabins for 250 passengers, 15 officers, 20 non-commissioned officers and 48 seamen, plus 2 VIP cabins.
Other projects delivered