Infrastructure and Facilities
Steel Workshop
With a work area encompassing a surface of 7,140 m2, where steel sheets are sandblasted, cut, curved and welded to transform them into profiles, panels and blocks.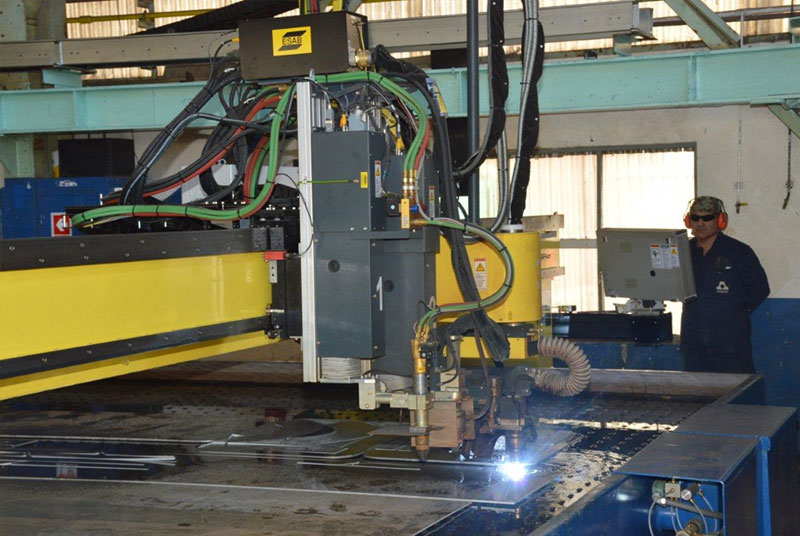 Pipes and Minor Structures Workshop
For automatic and manual welding, sheet folding and pipe curving processes. It also has a building shed for small crafts. The workshop has a 2,185 m2 working surface.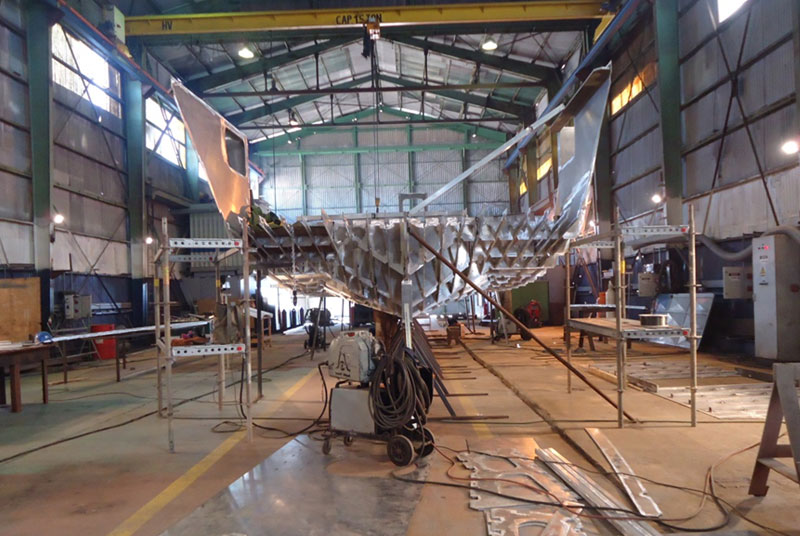 Habitability, Electricity and Electronics Workshop
Its facilities include specialized carpentry equipment for fabricating the furniture of the ships under construction, in addition to the equipment necessary to carry out all the electrical and electronic work that the units might require.
The work area includes a surface of 2,370 m2.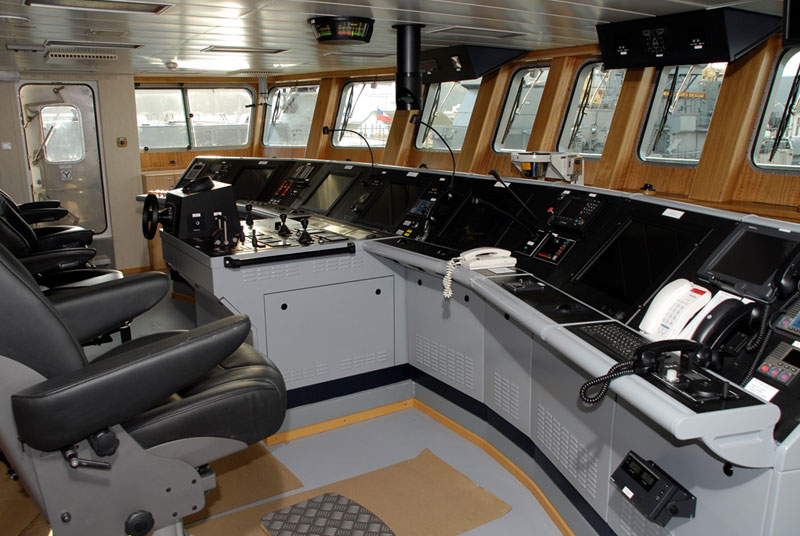 Planning and Management Control Department
Quotes, estimates, plans and controls shipbuilding projects. Its main tasks include: quoting the cost structure, controlling and reporting the physical progress of projects, maintaining the production plan, issuing schedules for the different levels of project planning, preparing the building strategy for the projects, estimating and managing labour resources, managing and controlling materials and equipment resources and controlling and reporting on the financial behaviour of the projects in comparison to the Shipyard's scheduling, budget and production plan.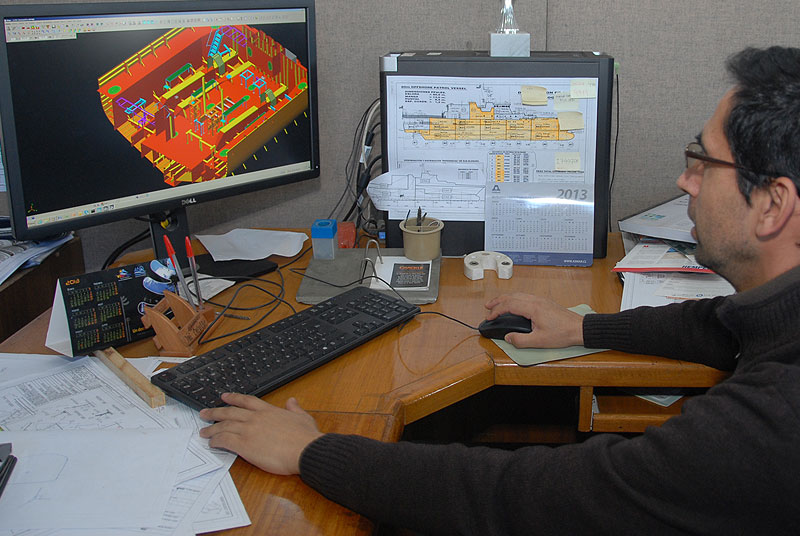 Shipbuilding Design Department
Develops the contractual engineering; administrates, reviews and complements the basic external engineering; participates in the technical and logistical definition of supplies; develops detail engineering; and participates in the building strategy planning and analysis process.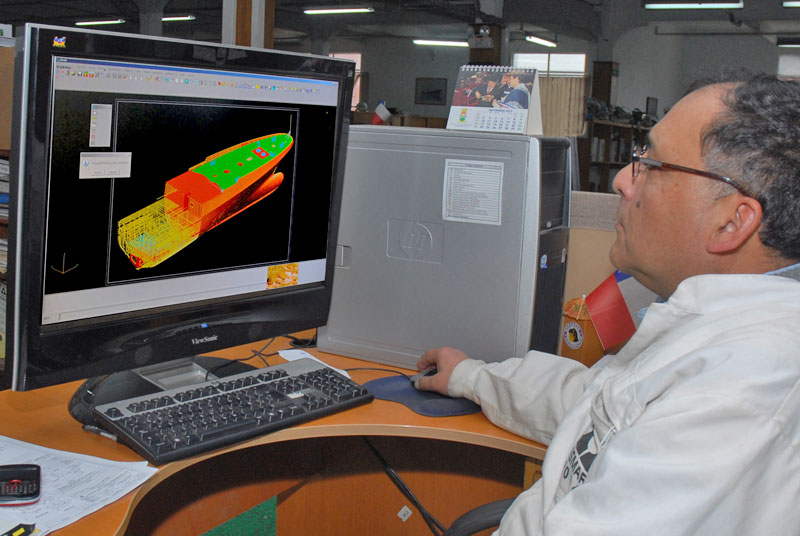 Quality Control
Ensures that the work in progress complies with current applicable standards and regulations and the specific requirements of customers; manages and leads the dock and sea testing process for shipbuilding projects; performs a technical inspection of the tasks, technical reports, materials, services and subcontracts, and carries out process innovations, in order to improve productivity and the quality of the shipbuilding process on board; and develops sustainable technical actions to eliminate interference between specialties on board in a construction project.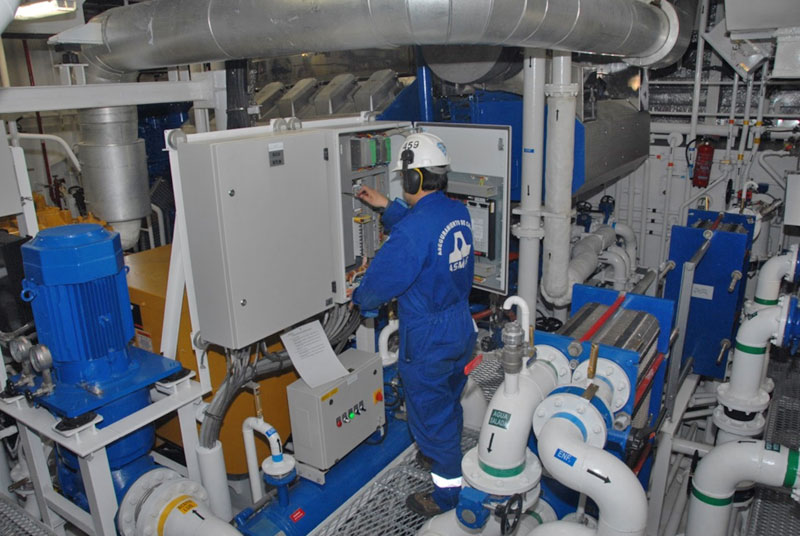 Newbuilding Slipway
With a surface that is 161 metres long by 33 metres wide with a 2.86º slope, the shipyard newbuilding slipway has a 50,000 DWT (dead weight) capacity and has 2 cranes with a capacity of 50 tonnes each.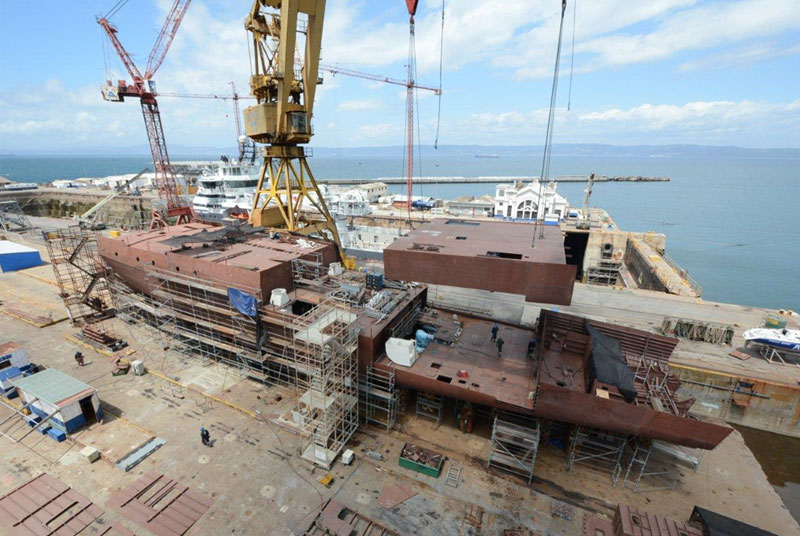 Ugarte Breakwater
Finishing breakwater with a surface of 180 metres per lane and approximately 300 metres of useful breakwater, to carry out finishing work on ships during afloat construction.