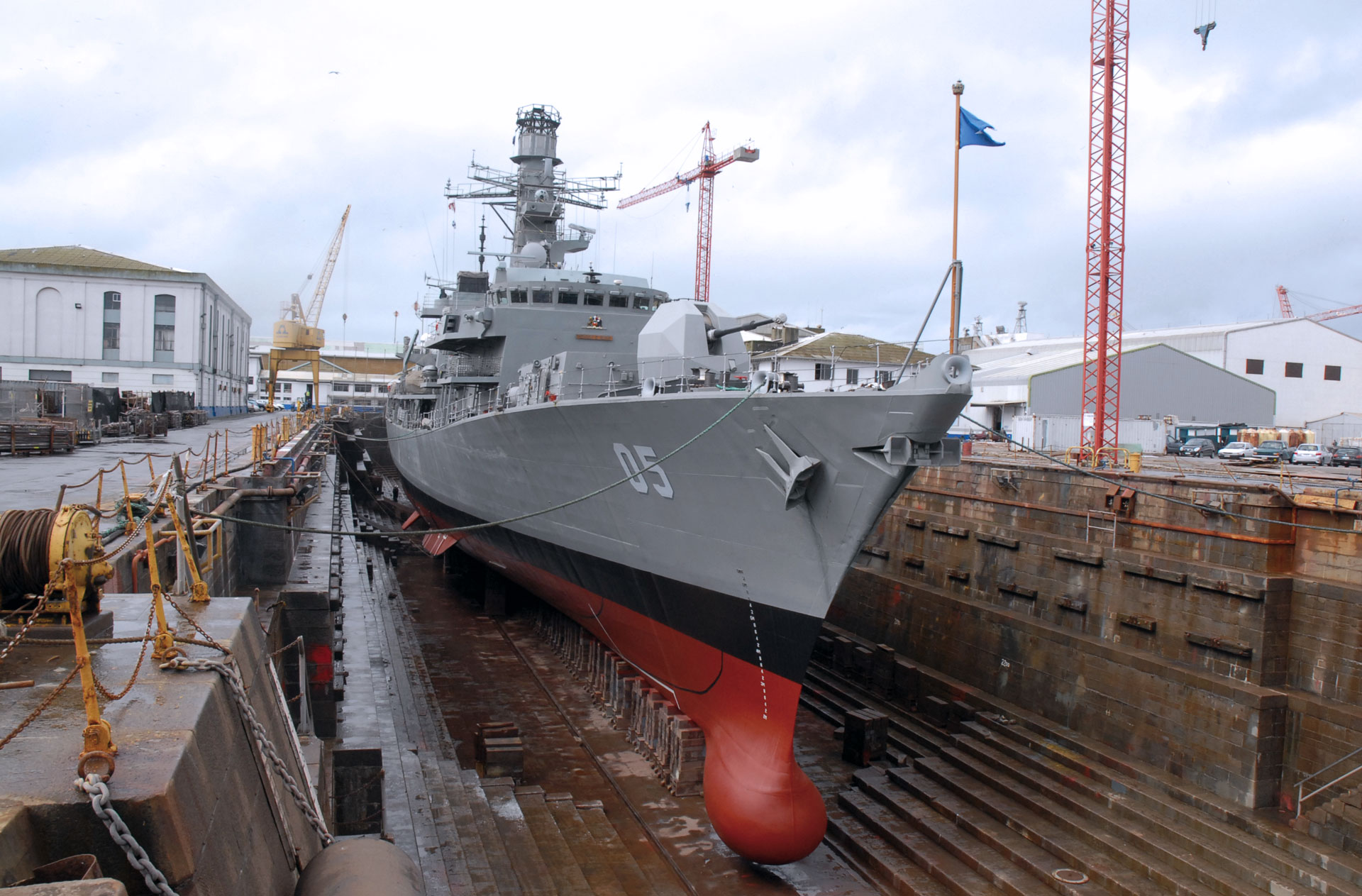 Experience and technical capacity
Successful maintenance plans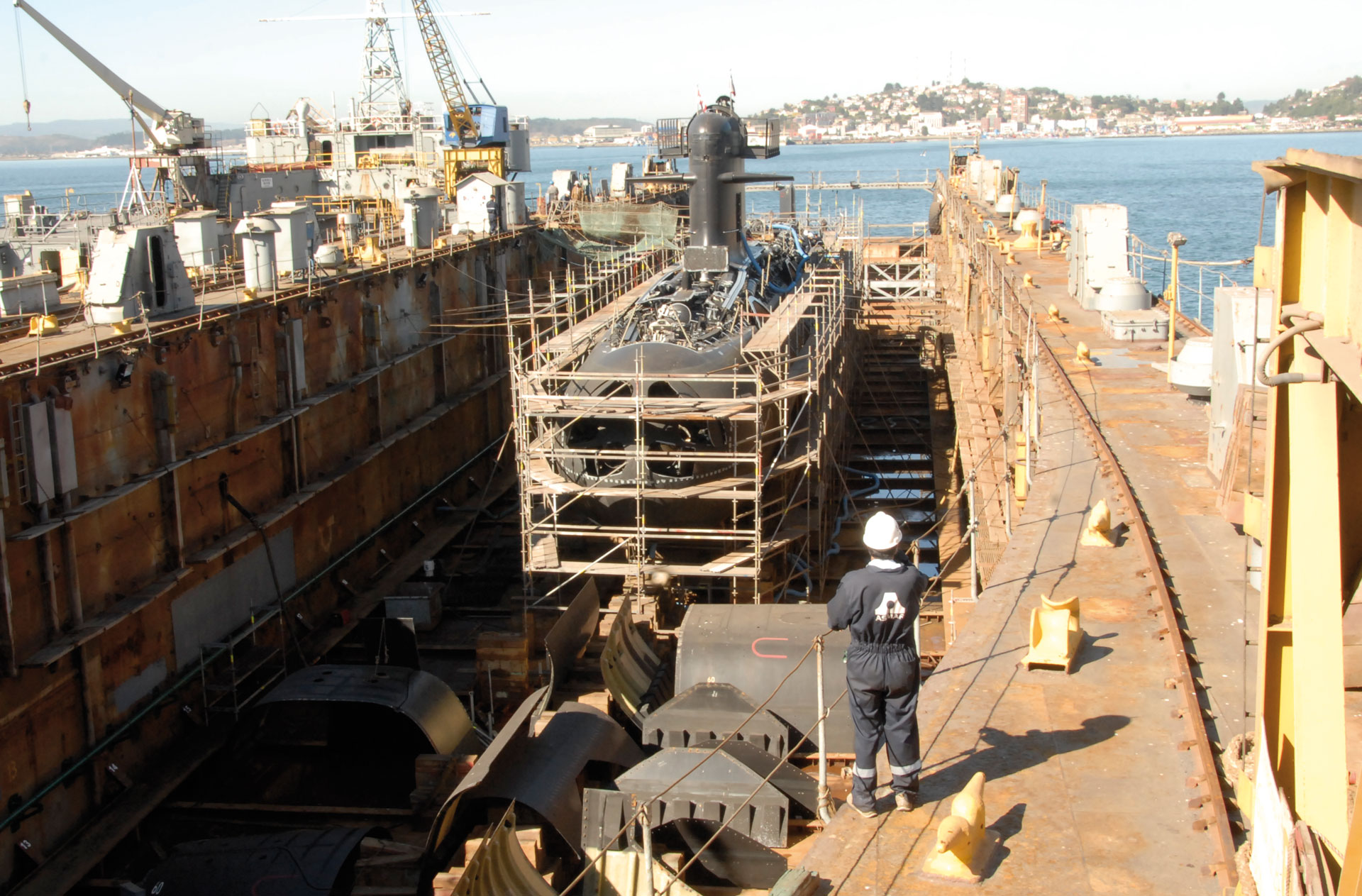 Efficient quality solutions
Refit of surface units and submarines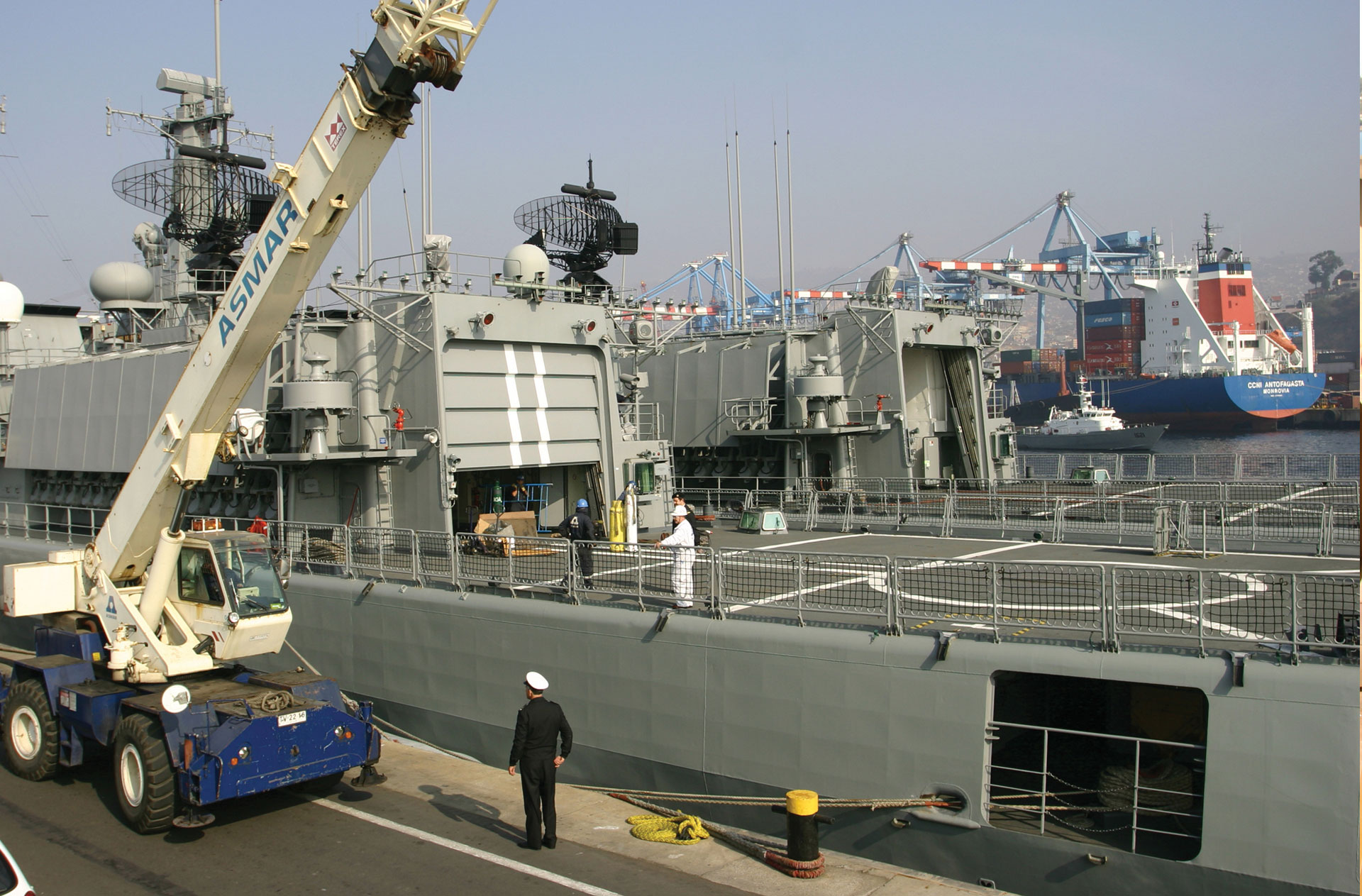 Supported by experts
In dry dock or afloat
We are strategic partners with the Navy
Since 1895, ASMAR has maintained, repaired, recovered, modernized and converted Chilean Navy units, undertaking major structural projects and projects involving weapons systems, frigate navigation and propulsion systems, barges, oil tankers, missile boats, patrol boats, tugboats, motor boats and submarines, as well as each of the Navy's departments on land.
Maintenance at all levels
The capacities of our three Shipyards, allow us to provide comprehensive services in areas such as Weapons Systems, Propulsion and Electricity Systems, and Auxiliary Systems.
The trust placed in ASMAR by the Chilean Navy is based on the experience and technical quality of its engineers, technicians and workers, who provide efficient and quality solutions.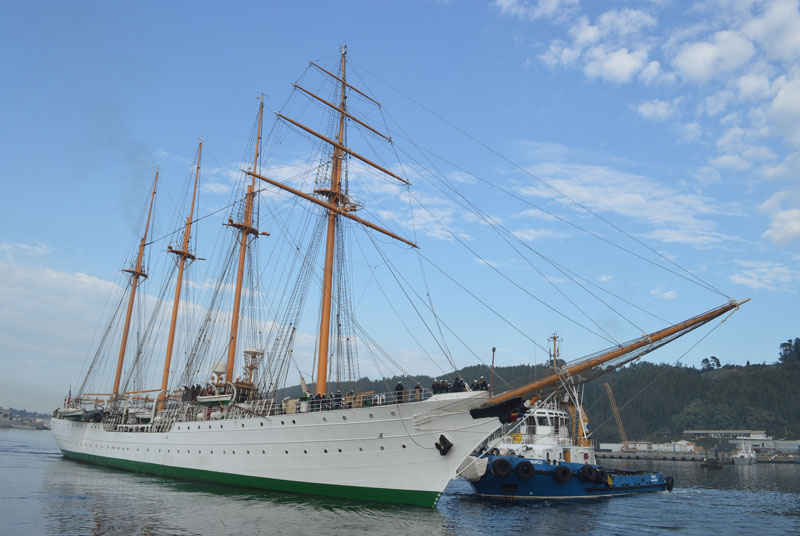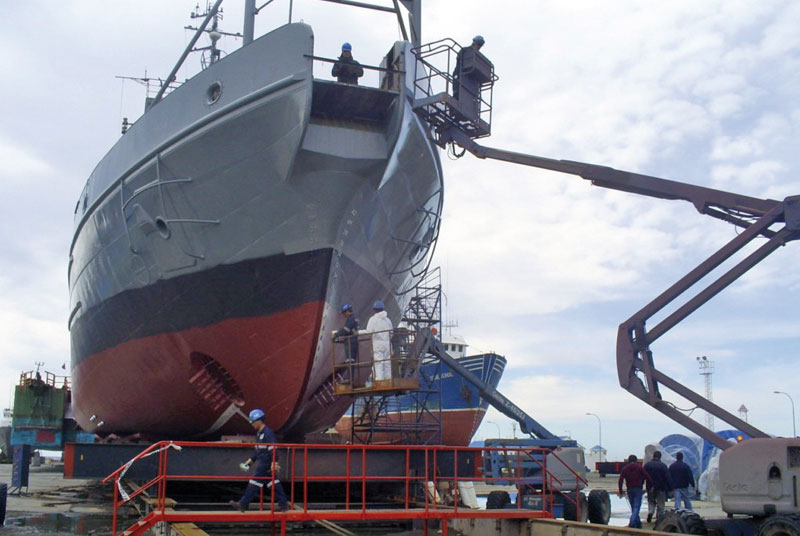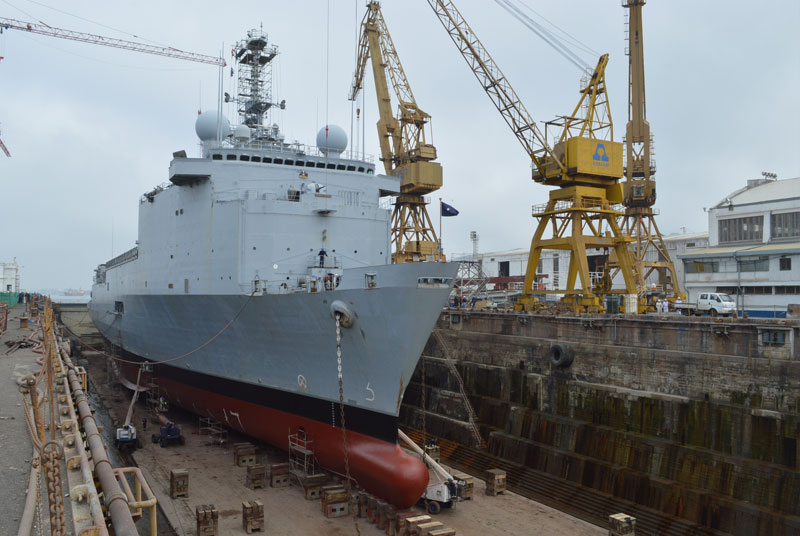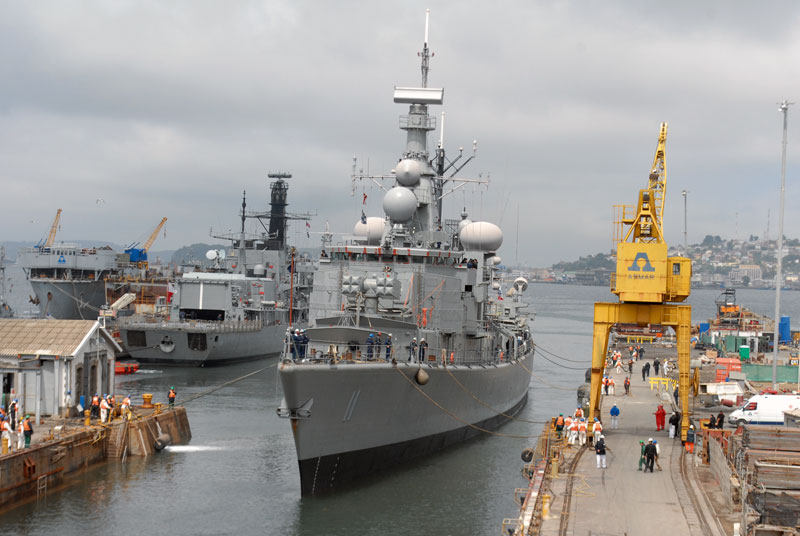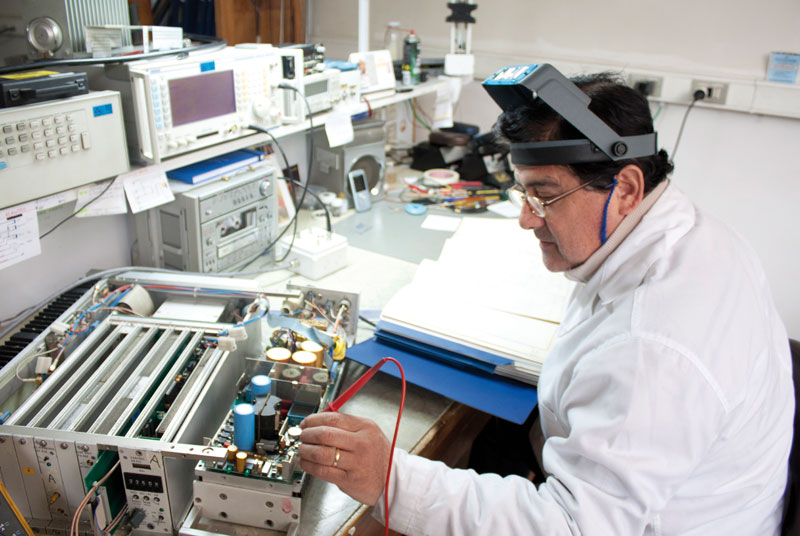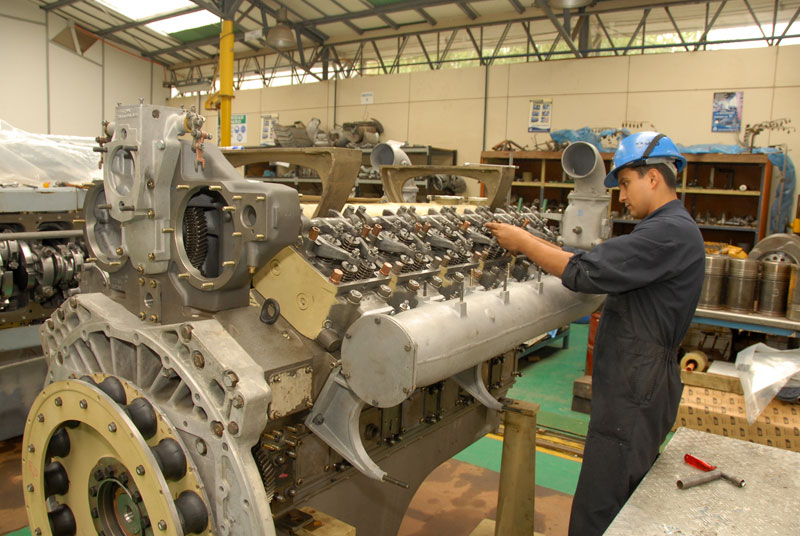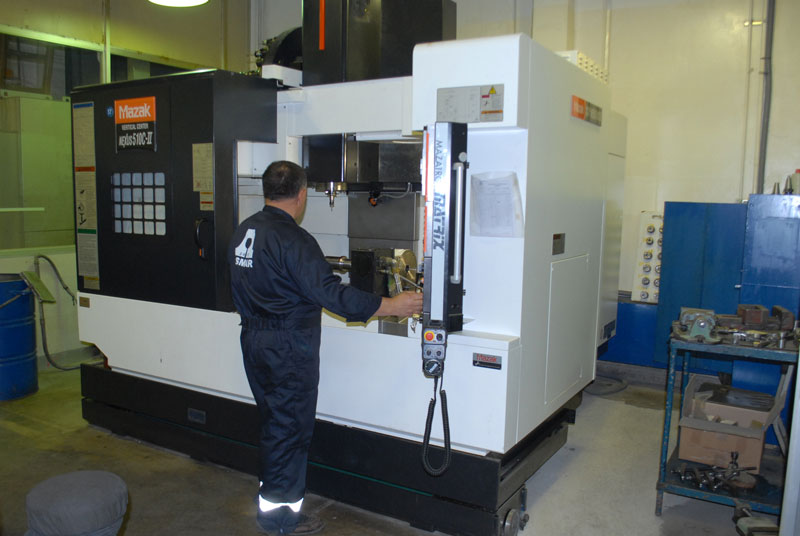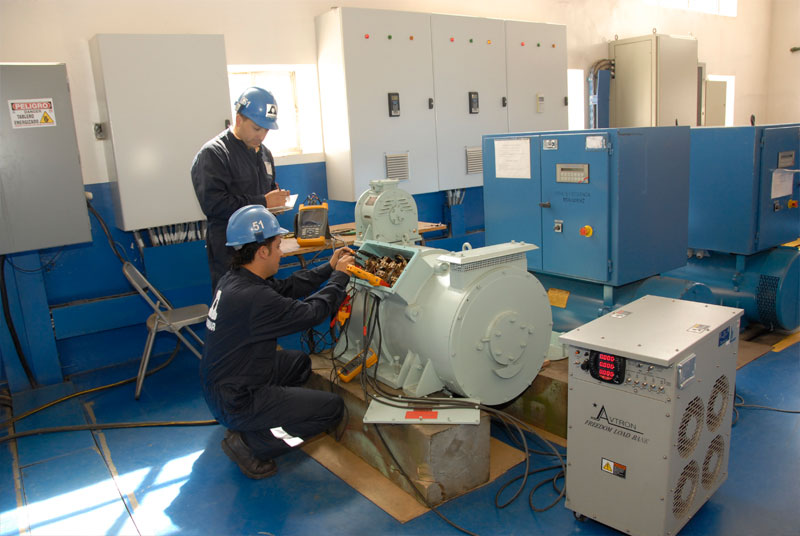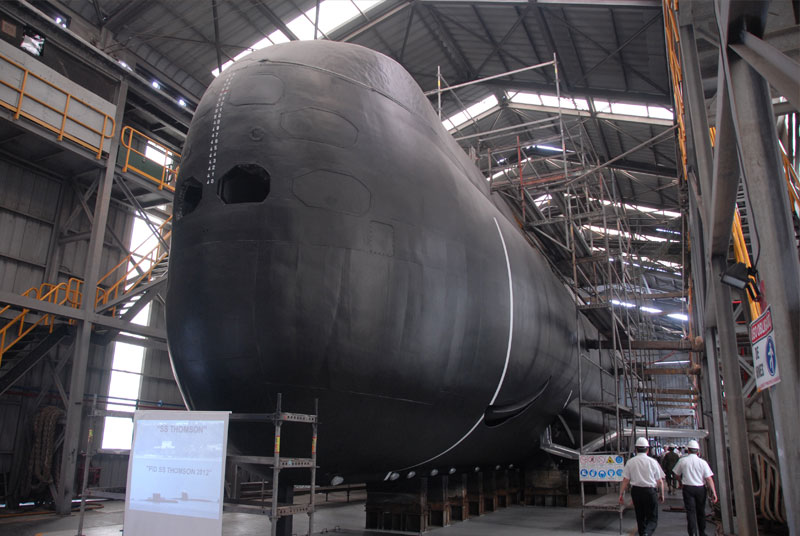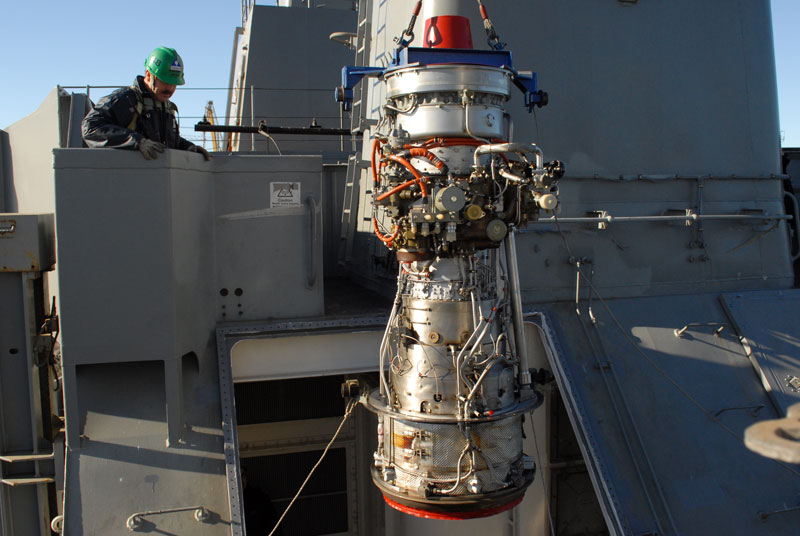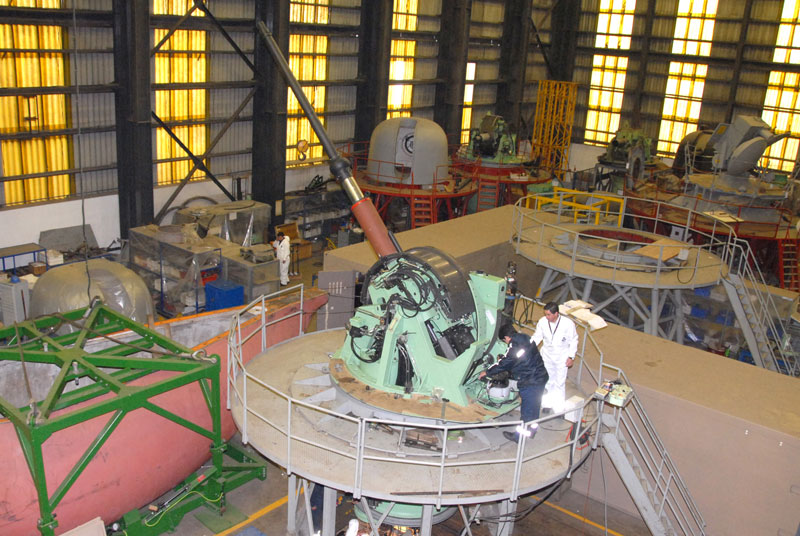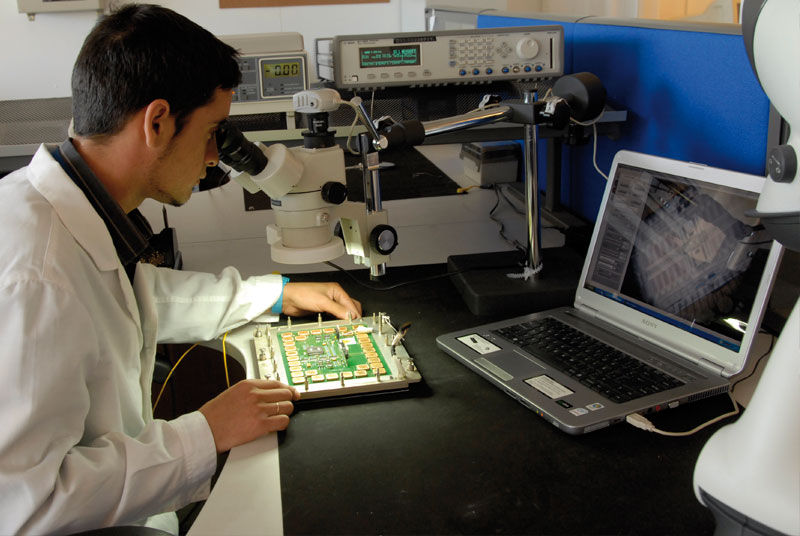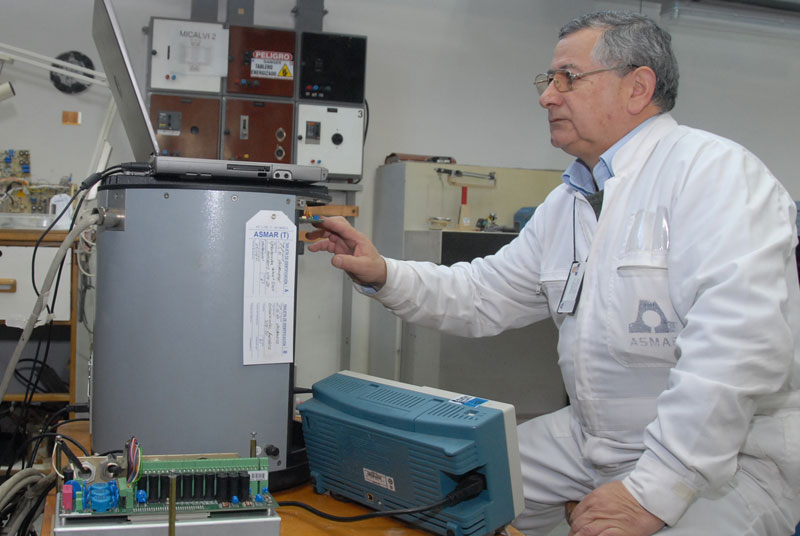 Highly complex repair and recovery projects
The high level of technology used in defence ships challenges ASMAR to keep up to date in its capacities in order to be able to successfully carry out repair and recovery projects on Chilean Navy Units, with their different complexities such as frigates, submarines, oil tankers, missile boats, barges, patrol boats, tugboats, teaching ships and auxiliary ships in general.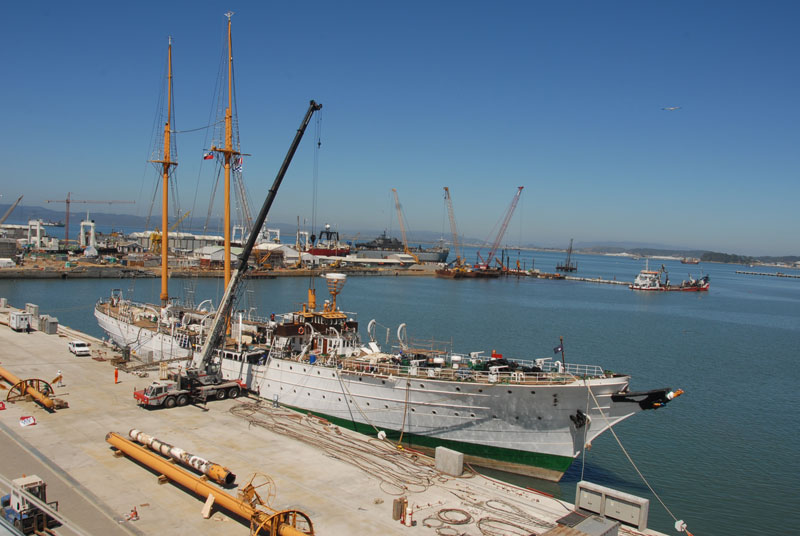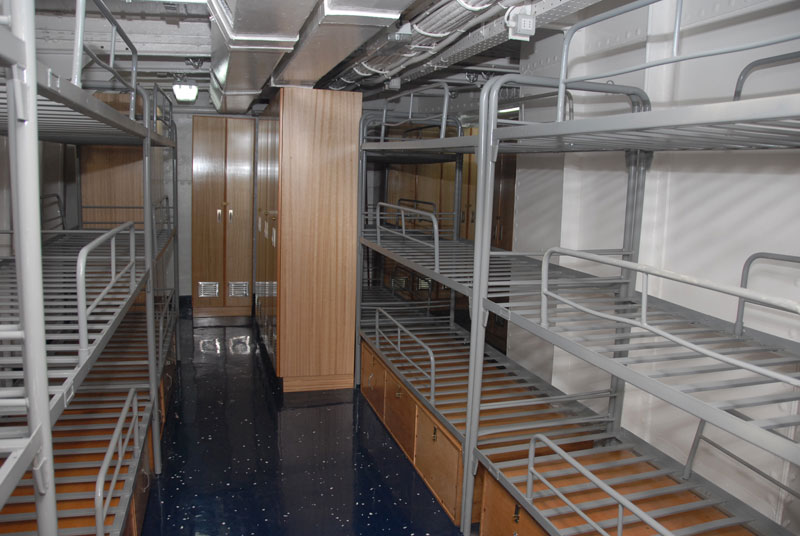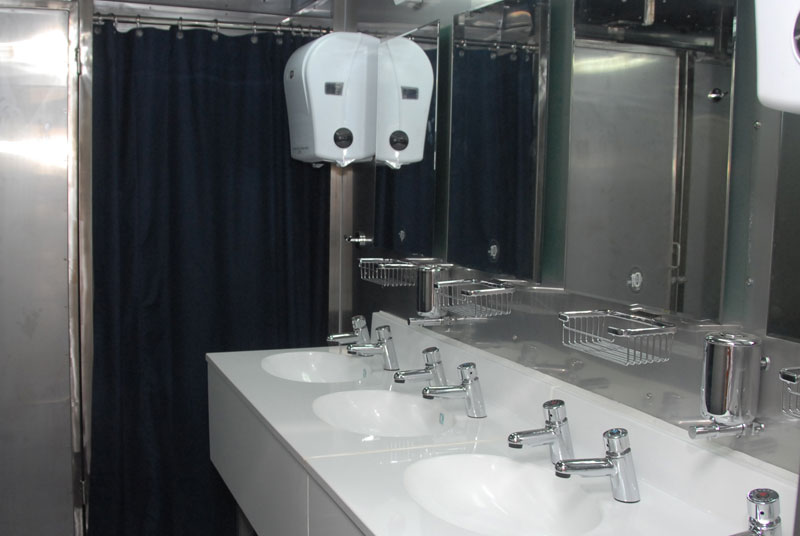 Experience that is also at the service of Foreign Navies
The vast trajectory acquired through the large number of repair, recovery, conversion and modernization projects undertaken on Chilean Navy units, allows ASMAR to confidently offer its services to foreign navies. With solid technological capacities, ASMAR intervenes the systems of navy units, taking them to their original design and operating conditions, and duly testing them to ensure their operating reliability.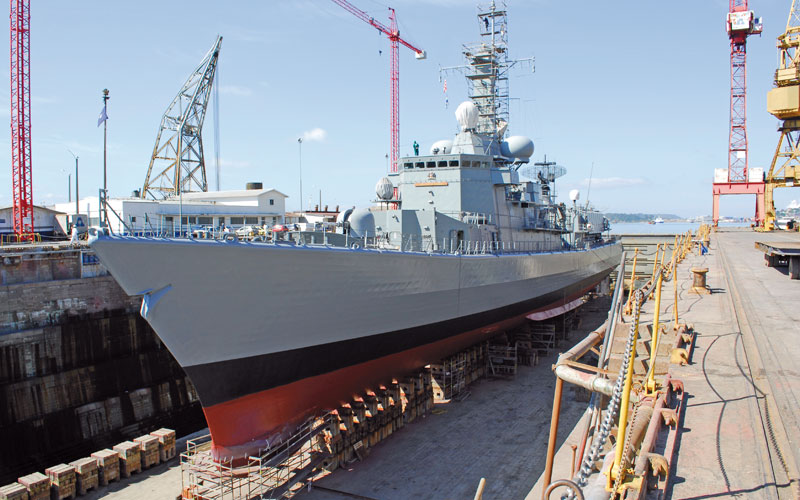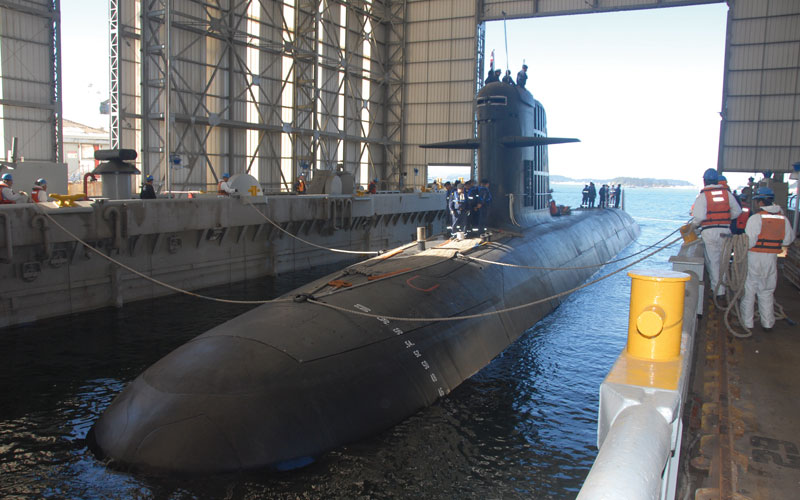 The most relevant projects undertaken for the Chilean Navy include:
Refitting 209-type (German) and Scorpene (French) submarines, including full recovery of the hull, electric motors, diesel engines, activating and replacing batteries, as well as inspecting and recovering all mechanical, electrical, electronic, optic and hydraulic components.
Conversion and modernization of frigates, in respect to their combat and sonar systems, including replacing mechanical systems and accommodation improvements.
Dry-dock maintenance and assistance in periods of self-maintenance of all naval units.
Maintenance plans and support required for land-based naval facilities.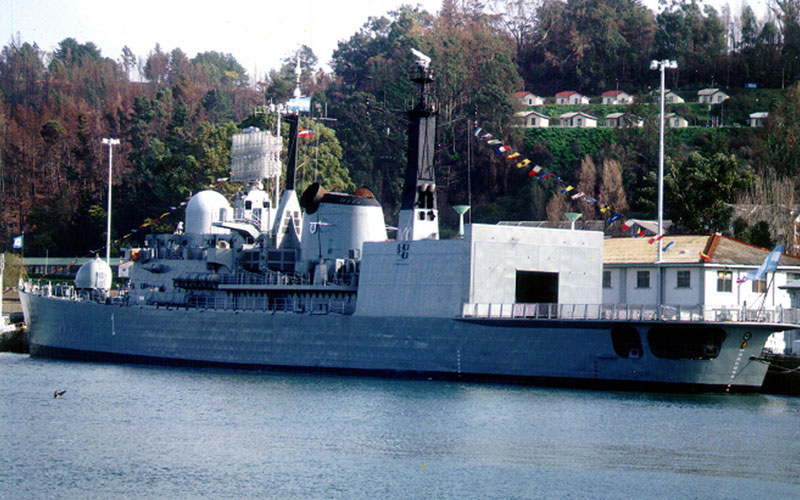 ASMAR has carried out repair and modernization projects for vessels in the Navies of Argentina, Colombia, Ecuador, the United States, France, Great Britain, and Uruguay, among others.
Pressure hull cutting with separation of sections, to recover both the electric propeller motor and diesel engines on land.
Structural recovery of torpedo launching tubes.
Recovery of sheet thicknesses in the pressure hull.
Maintenance and modernization of combat system, fire control and sonars.
Activation and comprehensive replacement of batteries.
Advanced mast maintenance.
This project allowed ASMAR to optimize the operation of both units, preparing them to be able to update their main role and adopt new ones.  The implemented solutions were highly cost-effective.